Testing at home is important because your child could be carrying the virus without knowing about it and may spread it to others. Around a third of people with Covid-19 have no symptoms. Testing will help to break chains of transmission.
All participation in testing is voluntary. People who decline to participate in this testing programme should follow the usual national guidelines on self-isolation and get tested if they show symptoms. If they choose to participate, your child should carry out twice weekly testing at home. They should do this on a Sunday evening and a Wednesday evening.
IMPORTANT: Tests are only for the use of the person assigned the kits. They should not be taken by anyone else.
Here are the steps to follow:
Your child will have their test kit logged (so it is identifiable as theirs) and receive their test kits from school (see the end of this letter for details).
Your child performs the test. If they are 12-17 years old, they can do this themselves with supervision. If they are 18, they can do it entirely themselves. If they are 11, the government guidance is to have an adult supporting them. Ignore the instructions inside the box (with a picture on it) as they have been replaced with a new version. Use this new version (without a picture on it) instead.
Check their results at 30 minutes. Set a timer so they do not forget. After 30 minutes, the results are invalid.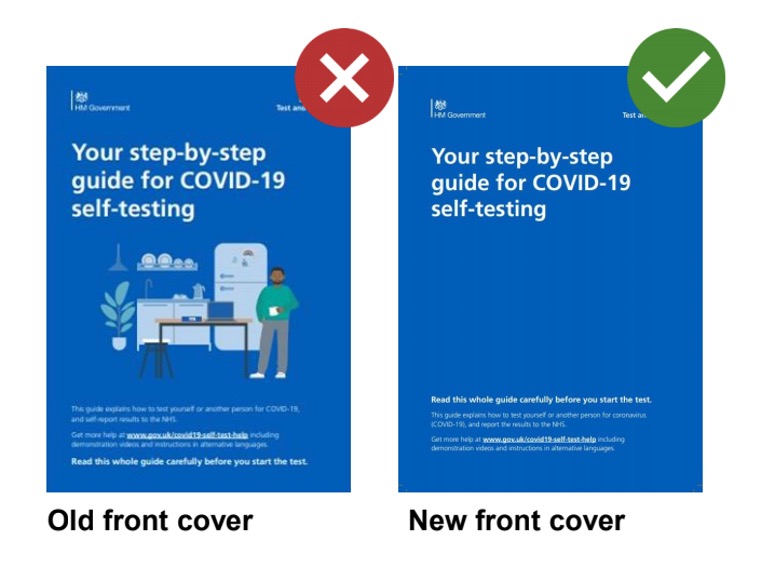 The test will look like one of the following

If they receive a positive LFD result you should book a confirmatory PCR test: https://www.gov.uk/get-coronavirus-test The government advise visiting a community or drive through test site as this is the quickest way to get tested, or you can order a home test kit. It is important that they self-isolate until the result of your PCR test. If they test negative, they must continue to follow national and local rule and guidelines including regular handwashing, social distancing and wearing face coverings, where required.
4. You are required to report the results of their tests online, or by phone, every time they take a test, even if the result was negative or void:
Follow this link https://www.gov.uk/report-covid19-result/ and look for this button:

It is essential that you also report any positive results to us immediately via email: postbox@bloxwichacademy.co.uk
If you experience any repeated issues with your testing kits, such as multiple repeat void tests, unclear results or leaking/damaged tubes, please report this to the government by phoning 119 and inform us via the postbox e-mail address stated above.
FAQs
Below is a set of Frequently Asked Questions compiled by the government: