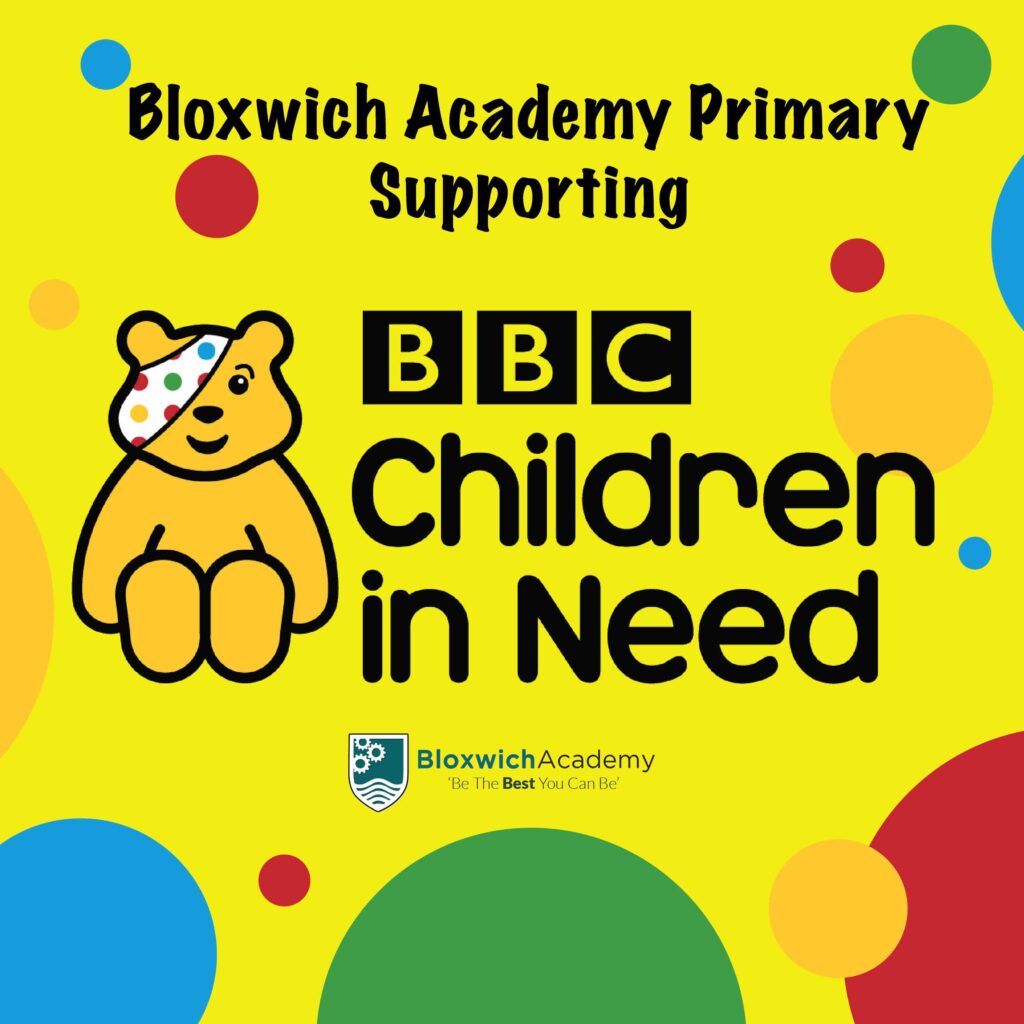 On Friday 13th November 2020, Bloxwich Academy (primary) will be supporting the Children in Need event. Children can come into school wearing their own clothes. You can wear spots, stripes, patterns – it is up to you! We are asking children to make a small donation to support the charity. The suggested donation is £1, but more or less will be put to good use by Pudsey Bear, I'm sure.
Throughout the day, we will be finding out about Children in Need and taking part in related activities. One of these activities will be taking part in Joe Wick's PE livestream. If you are at home on Friday, you can still take part by going to the BBC website: https://www.bbcchildreninneed.co.uk/. For children at home, there will be activities uploaded on Microsoft Teams for you to enjoy. If you are having any issues with Microsoft Teams, there is a support video on the website to help: https://bloxwichacademy.co.uk/teams/
We're looking forward to seeing the Children's amazing work from both home and school.