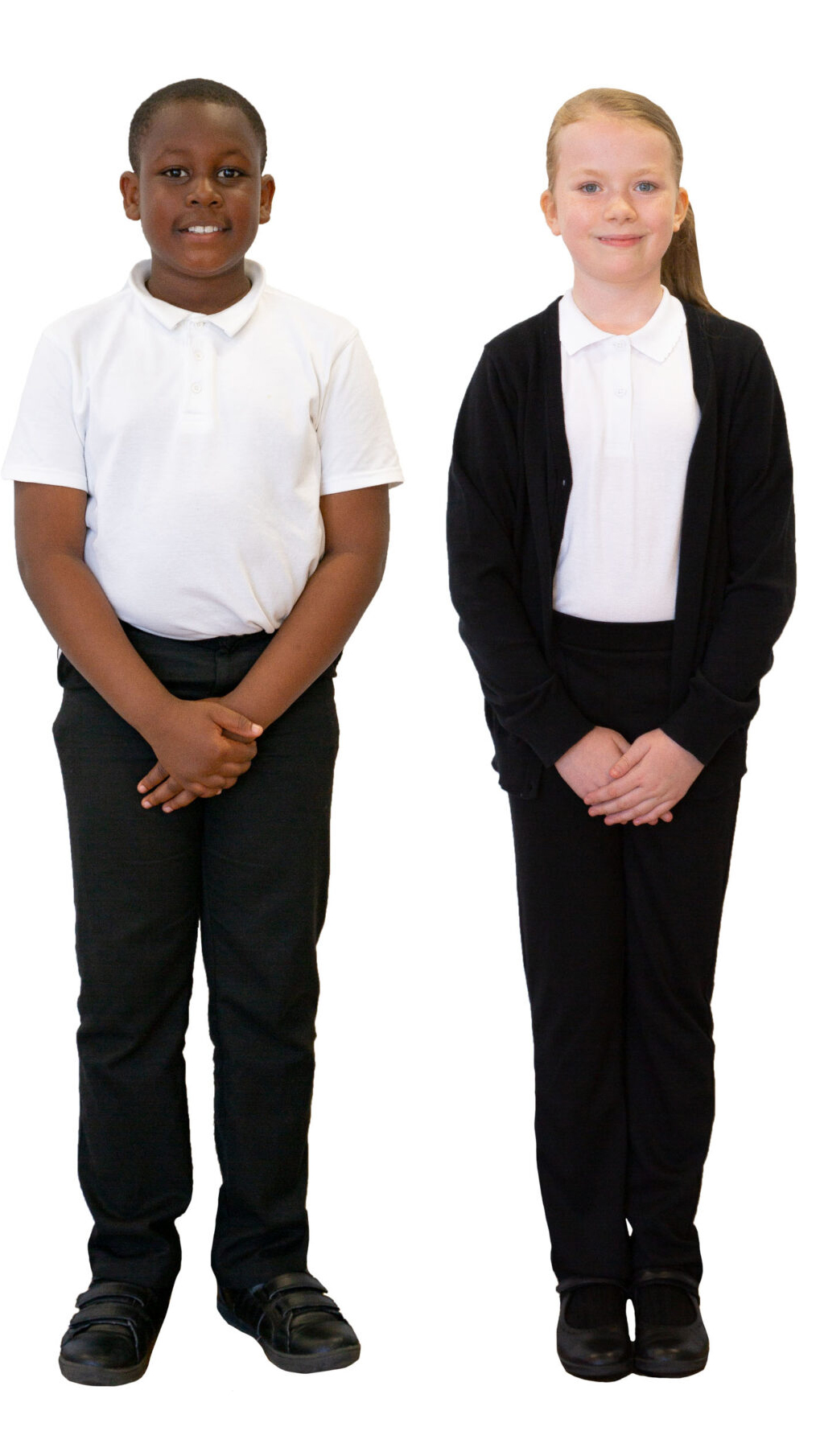 School Uniform
Black Jumper or Cardigan
Black Zip Up Fleece for Outside (Optional)
White Polo Shirt
Plain Black Trousers or Black Skirt (No Leggings or Jeans)
Plain Black Shoes (No Identifying Marks)
Black or White Socks
Black Small Bow or Band for the Hair (If Required)
Hair neat and, if long, tied back.
Extreme Hairstyles: Mohicans, Tram-Lines and Carvings are not permitted.
Students are allowed to wear an analog wrist watch. Smart watches are not permitted.
PE Kit
Plain Black Jogging Bottoms
Plain White T-Shirt or Polo Shirt
Plain Black Sweatshirt (for outdoor use)
Black/White Socks
Plain Black or White Trainers (for outdoor use)
Plain Black Pumps (for indoor PE - Left in School)
Earrings Removed (and left at home)
Optional Plain Black Rain Mac (for outdoor PE)