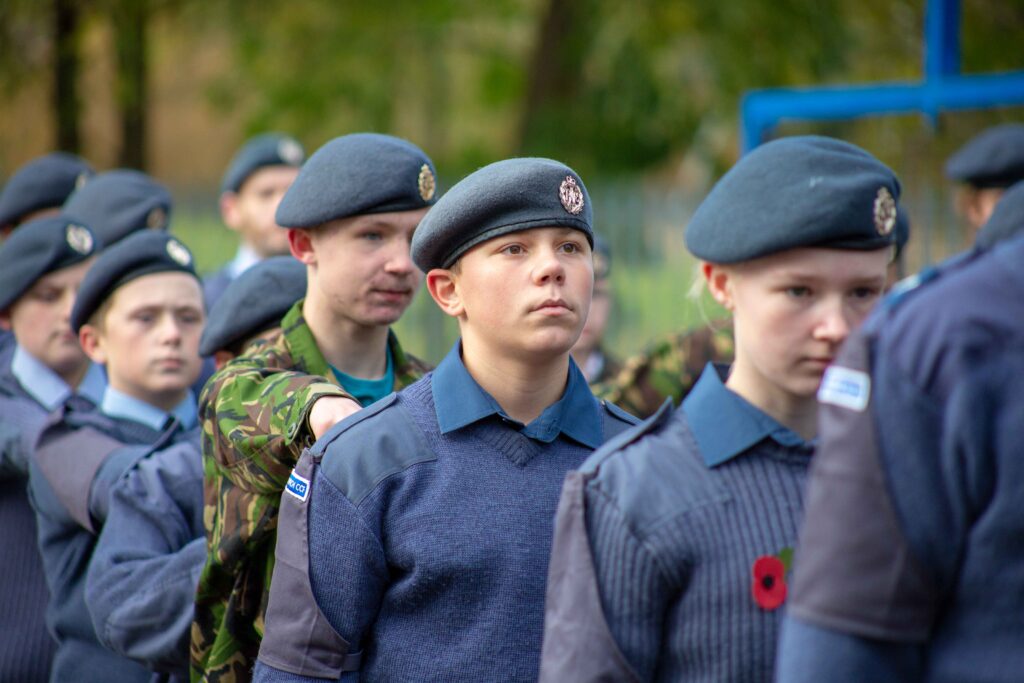 As the end of the academic year, approaches the CCF are winding up the end of the year with a big recruitment push with year 7. An open evening for potential cadets has been held with the serving cadets running the event. So far about 25 students have shown interest in joining the cadet programme. The evening consisted of Drill, first aid, rock climbing and skill at arms, this was all run by the current serving cadets.
Cadet numbers remain healthy with 35 cadets, 1 school staff instructor and 3 officers on strength. Nationally some schools have suffered major losses of cadets leaving the cadet programme due to the pandemic and the lock downs. I hope that with the New Year 7/8 cohort we should pass the 50 cadet mark.
The senior cadets are looking forward to an educational visit to the helicopter museum in Weston– Super– mare as part of their part 2 syllabus. The junior cadets have recently attended a visit to RAF Cosford museum as part of their training syllabus. The cadets/students represented their school with the upmost of manners and behaviour and a very enjoyable day was had by all. The gift shop made some serious profit that day.
Thank you for your continued support.
Flying Officer Hall R J
Contingent Commander,
Bloxwich Academy Combined Cadet Force RAF