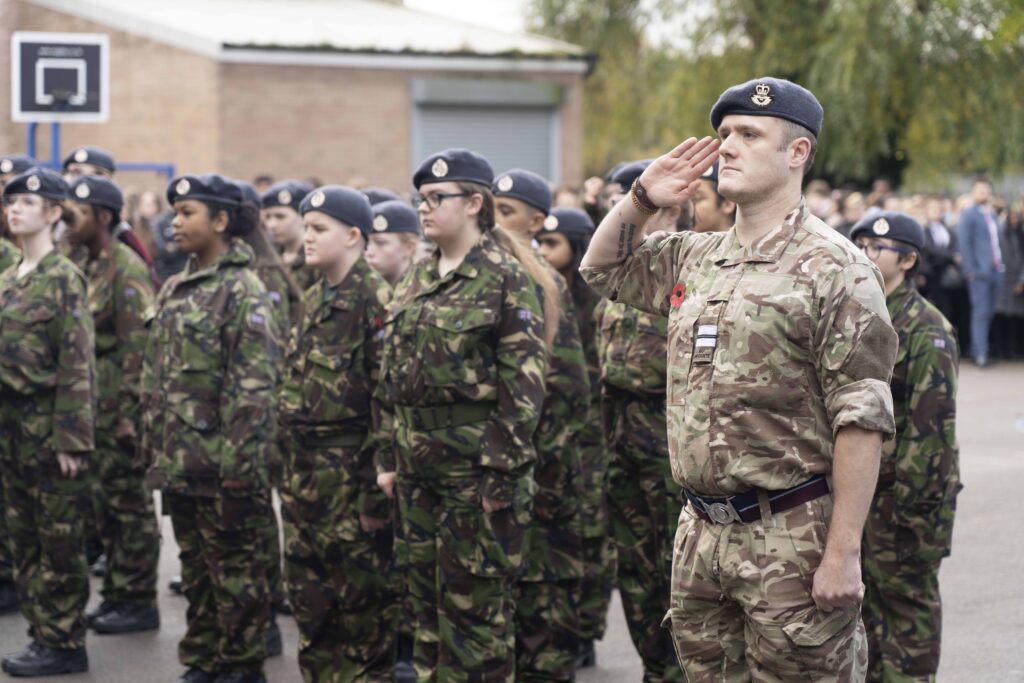 Bloxwich Academy's annual service of remembrance was held at the secondary site on the 12th November 2021.
The whole school paraded for the first time since the start of the pandemic. The parade took its usual format which consisted of readings, the last post and God Save the Queen. Guests included year six from the primary school, an ex-student who now serves in the British Army, and personal friend of the Contingent Commander who is serving in the Corps of Royal Engineers. The cadets and their staff have worked hard for this moment and they see this as a trial run for the main parade in Bloxwich on Sunday 14th November 2021.
Please feel free to join them.