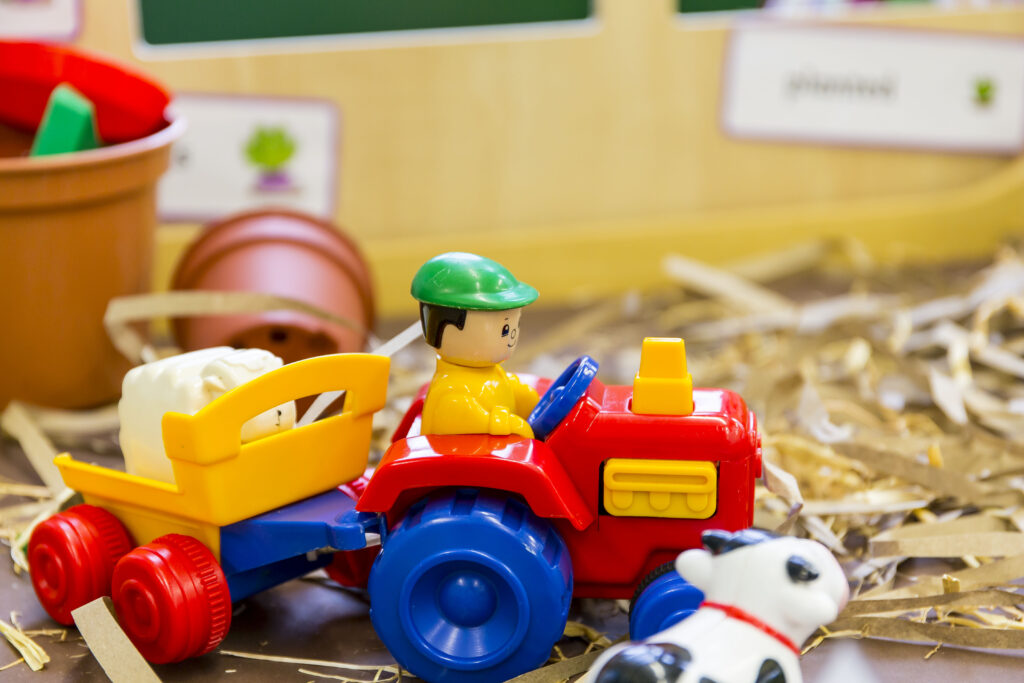 This week, our new topic is all about the life and workings of a farm. We have been learning about all the animals that live on the farm and the important jobs that farmers have to do.
Our new story, Farmer Duck, is about a duck that does all the work for a lazy farmer! We have spent this week learning the story and making our own story maps to help us retell it. We have also been engaged in lots of farm themed enhancements including making animal masks and using our new farm shop role play.
We received a special delivery of eggs that we are hoping will hatch into adorable chicks for us to care for. The chicks will then return to the farm to do their job and lay lots of delicious eggs.
In Maths, we have been practising subtraction. Now we have become more confident, we have been using Numicon and Numicon covers to help us write our own number sentences and check our working out. We have been working hard at number formation to demonstrate our knowledge.