Reminder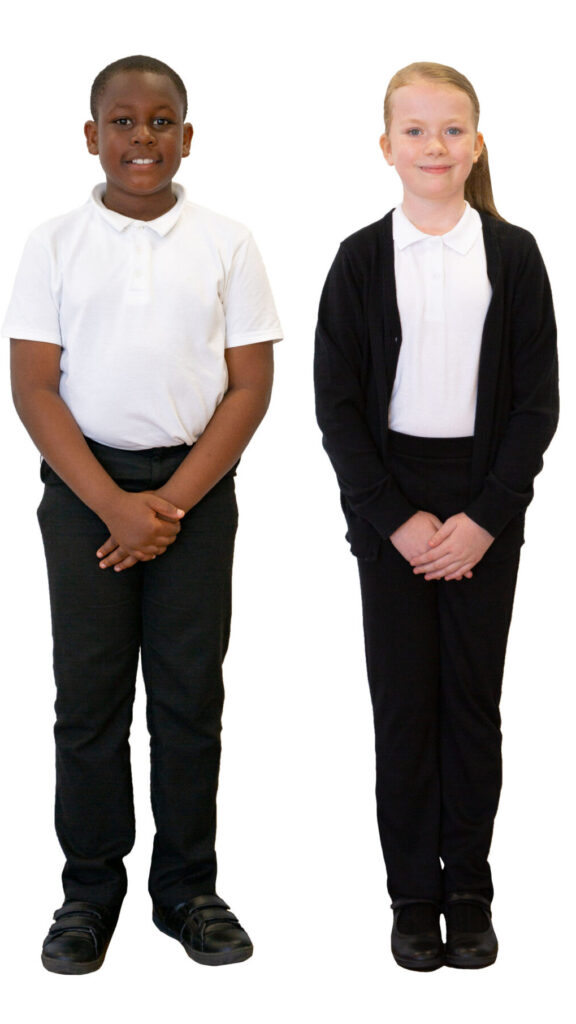 A reminder that all children are expected to wear the correct school uniform and to adhere to the school guidelines. Uniform is an important part of a school's identity. It reinforces who we are as a community and helps allow students to feel pride in their school. It also ensures students are not put under any pressure because of the type of clothes they wear and all are treated equally.
It would be fair to say that, over the last academic year, uniform compliance has slipped. Understandably, as the nation went in and out of lockdown, it was difficult for parents to know whether children were going to be in school and in need of a uniform, and as we came back to school full time, uniform demand increased and existing school clothes would have no longer fit our pupils.
We have used our discretion since returning to full time education however we currently we have a number of interpretations and misconceptions of what is and is not acceptable uniform. We believe it is time to clarify our expectations for children and parents; our uniform policy is as follows:
· Black Jumper or Cardigan
· Black Zip Up Fleece for Outside (Optional)
· White Polo Shirt
· Plain Black Trousers or Black Skirt (No Leggings or Jeans)
· Plain Black Shoes (No Identifying Marks)
· Black or White Socks
· Black Small Bow or Band for the Hair (If Required)
· Hair neat and, if long, tied back.
· Extreme Hairstyles: Mohicans, Tram-Lines and Carvings are not permitted.
PE Kit
Plain Black Jogging Bottoms
Plain White T-Shirt or Polo Shirt
Plain Black Sweatshirt (for outdoor use)
Black/White Socks
Plain Black or White Trainers (for outdoor use)
Plain Black Pumps (for indoor PE – Left in School)
Earrings Removed (and left at home)
Optional Plain Black Rain Mac (for outdoor PE)
In essence, we need to support you in buying affordable, good quality clothing for school which your children accept they have to wear because the rules are very clear. We want to make it easier for parents and help reduce any issues there may be over what is and isn't acceptable uniform and believe that this guidance does that, and also gives you lots of choice over possible suppliers. Please make sure uniform is plain black and there are no visible logos.
Children will be allowed to wear their PE kit on the days that they have PE lessons. Please ensure that all of your child's uniform is labelled so that any mislaid items can be returned to them quickly.
Thank you in advance for your support and co-operation in this matter.