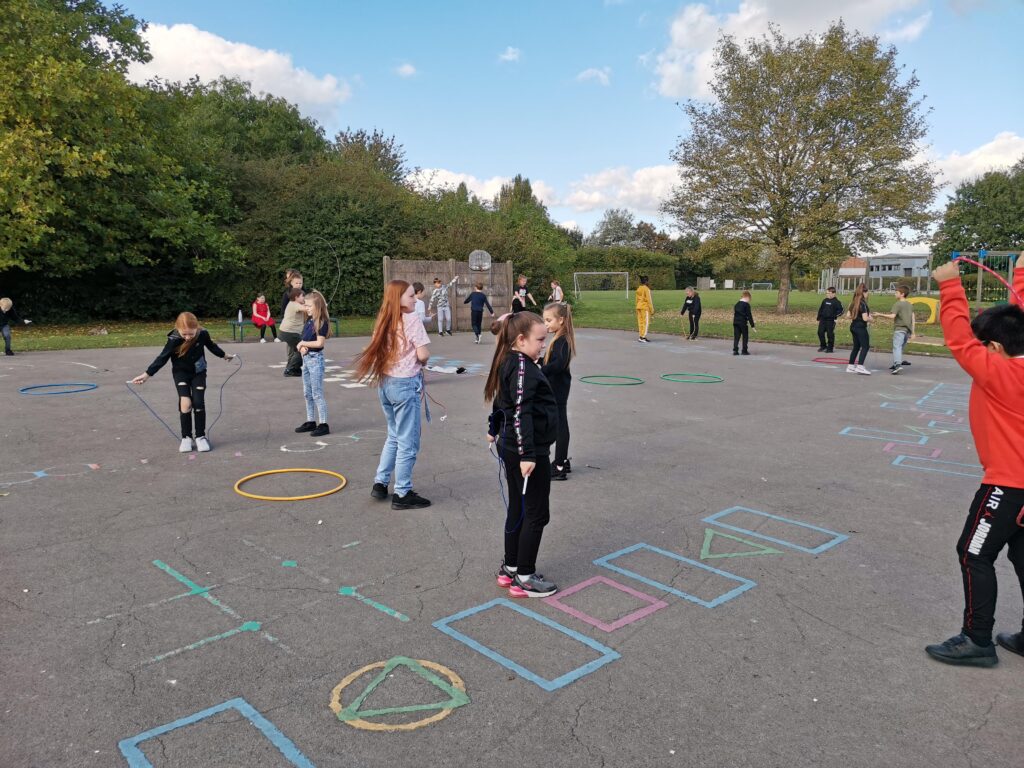 Jump Rope for Heart Event
On Friday 15th October, Bloxwich Academy Primary supported the British Heart Foundation by participating in the Jump Rope for Heart event. Children had great fun participating in a range of skipping activities with their class. Some children skipped on their own and tried a range of skipping tricks and skills. Some children skipped as a group using the large skipping ropes, which was a lot of fun to watch.
Schools and Academies up and down the country participated In the Jump Rope for Heart event to raise money for the British Heart Foundation. Before the British Heart Foundation existed, most babies with major or complex heart problems did not survive to their first birthday. However, research has helped change this, and now in the UK nine out of ten babies born with heart problems get to go to school. The Jump Rope for Heart event help the British Heart Foundation continue to fund lifesaving research. Research that will help improve the lives of the estimated 50,000 children currently living with congenital heart disease.